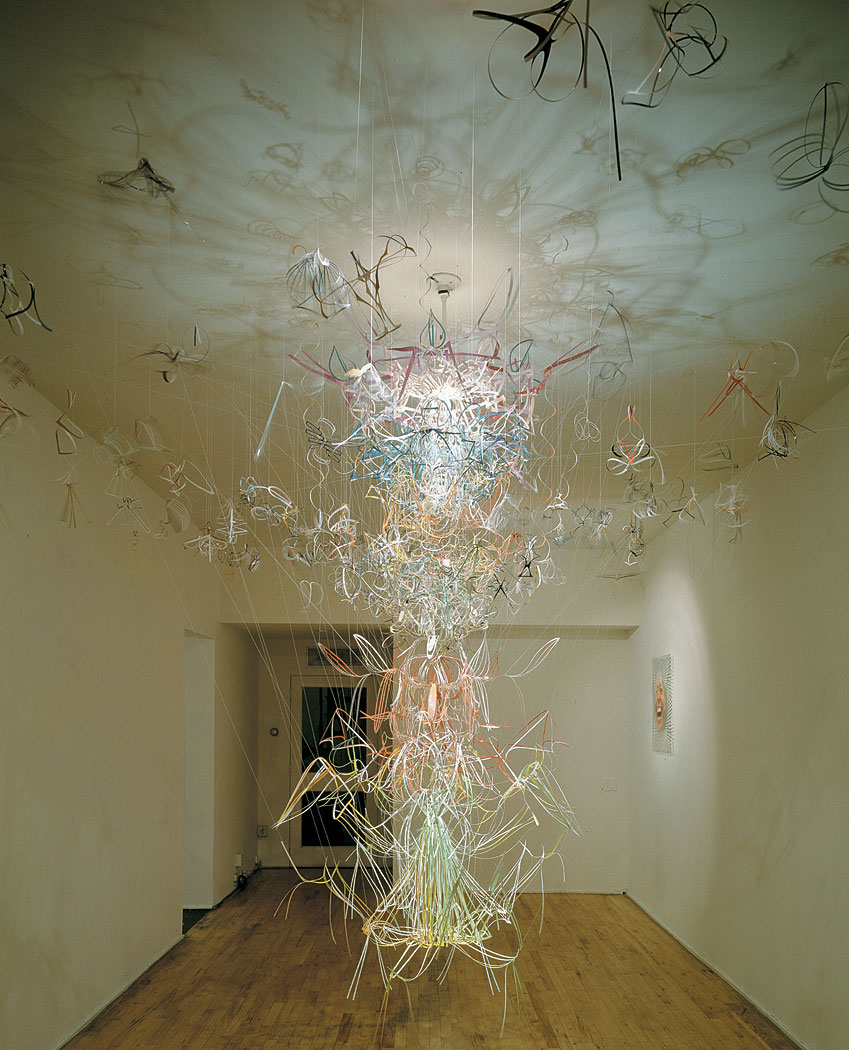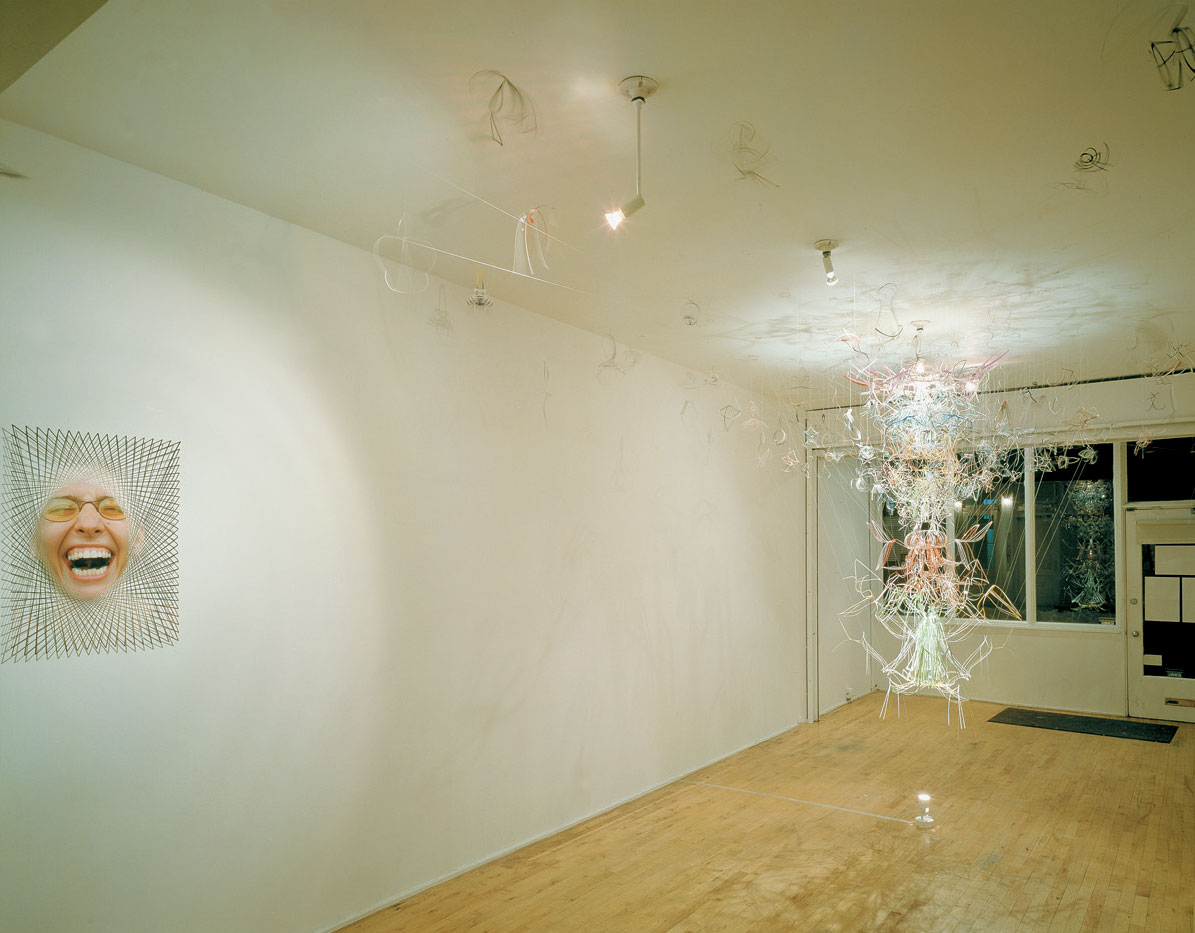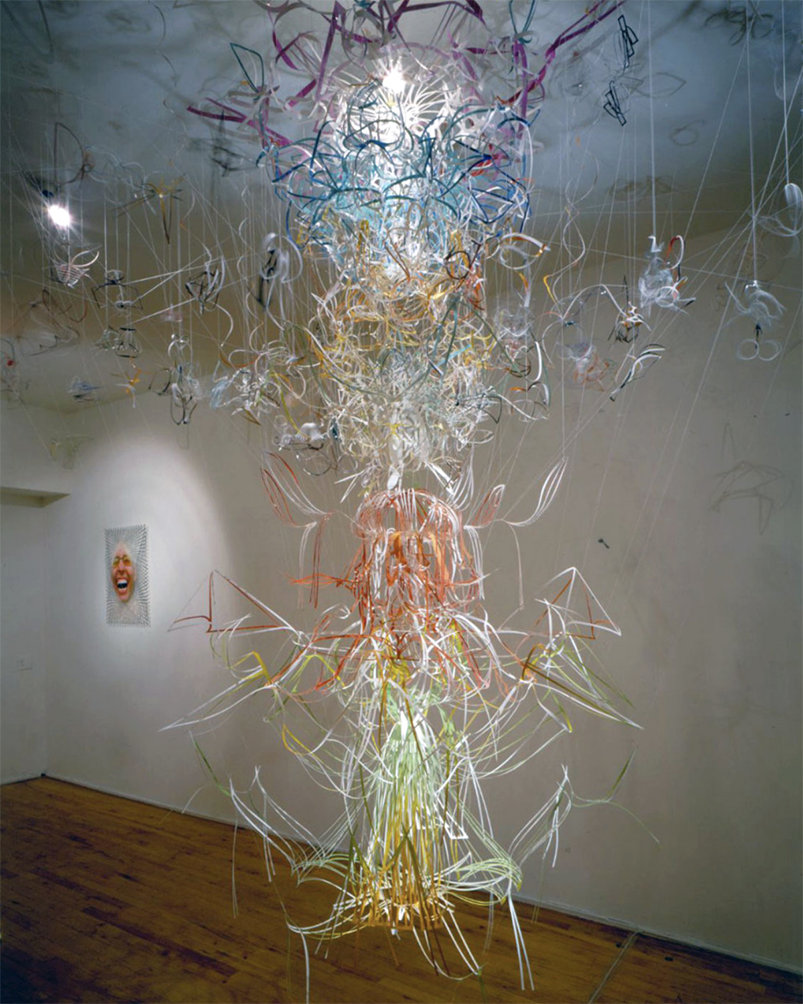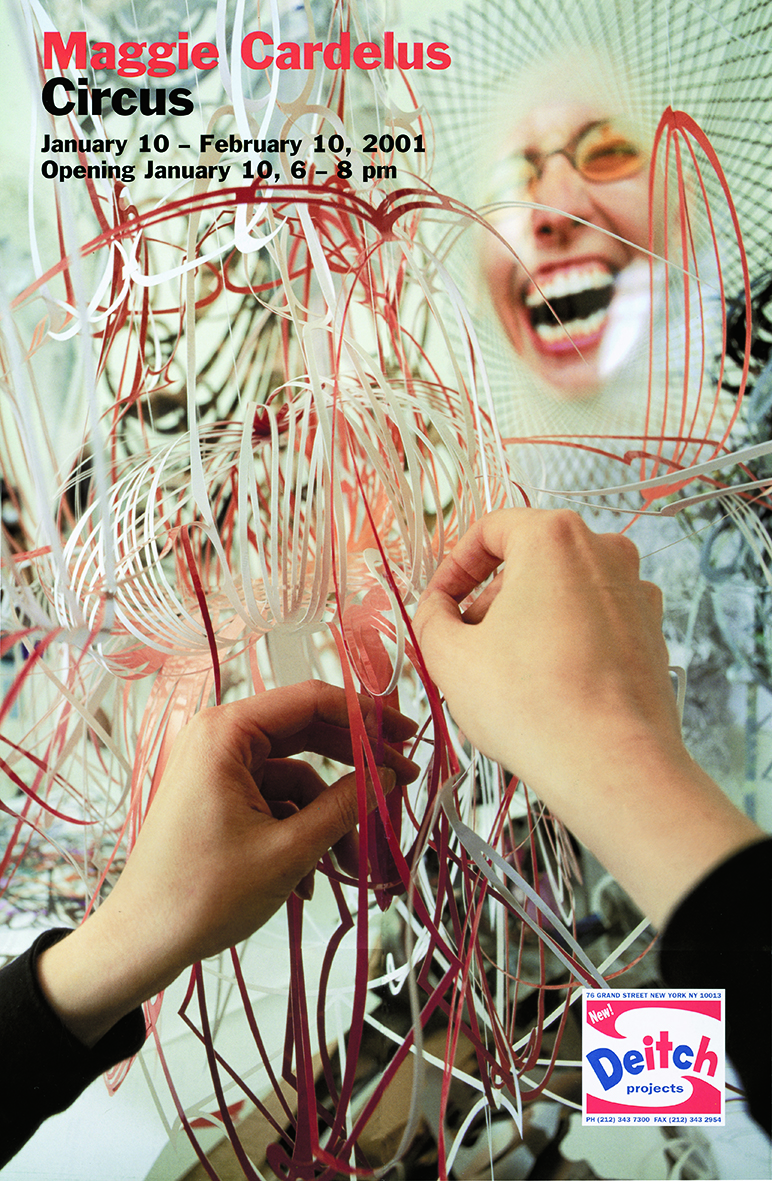 Maggie Cardelus: Circus
Deitch Projects
https://www.deitch.com/archive/deitch-projects/exhibitions/circus
January 10–February 10, 200176 Grand Street
Circus, a fusion of photography and sculpture by Maggie Cardelus, went on view at Deitch Projects from January 10 - February 10, 2001. The work was constructed from family snapshots, enlarged, cut and constructed into a room-sized sculptural installation. The artist tried to create visual poetry out of personal history. The form, in the artist's words, was "like the ghost of a snapshot."
The work's ornamental form was based on the oval shape made by a spotlight in a circus as the light lands on the ground. The artist was interested in the lightness and fragility of the form corresponding to the fragility of memory and the photographic medium. A photograph of one of the artist's sisters emerged from a lattice-cut pattern as an indication of the work's medium and subject matter. 
Explaining her approach to the work, Cardelus wrote: "I use an ornamental language because ornament is hospitable, and is the natural home of detail, pleasure, illusion, folly, distraction, secrecy - ornament hides, ornament masks, ornament sets a mood, ornament stalls rational thought allowing the mind to adventure, ornament mediates between real and unreal worlds, between profane and sacred worlds. I invest an enormous amount of energy into a piece so that you sense the weight of significance; I make it fragile so that you sense that it is ephemeral, magical, an apparition; I use photographs so that you know it has to do with time, memory and private worlds; I try to draw you into its virtuous technique and acrobatic twists and turns so that you sense that it has to do with the structuring of memory and interpretation."
Maggie Cardelus is the daughter of an American mother and a Spanish father and lived in several different countries and many different cities during her childhood. She and her three sisters developed a mutual dependence and their identities became rooted in the family and on one another. Her work emerged from their created world that "the mere facts of life didn't influence." Cardelus was born in 1962 in Alexandria, Virginia. She lives and works in Milan. She exhibited at the Galleria Francesca Kaufmann in Milan and the Galeria Fucares in Madrid. This was her first solo exhibition in New York.