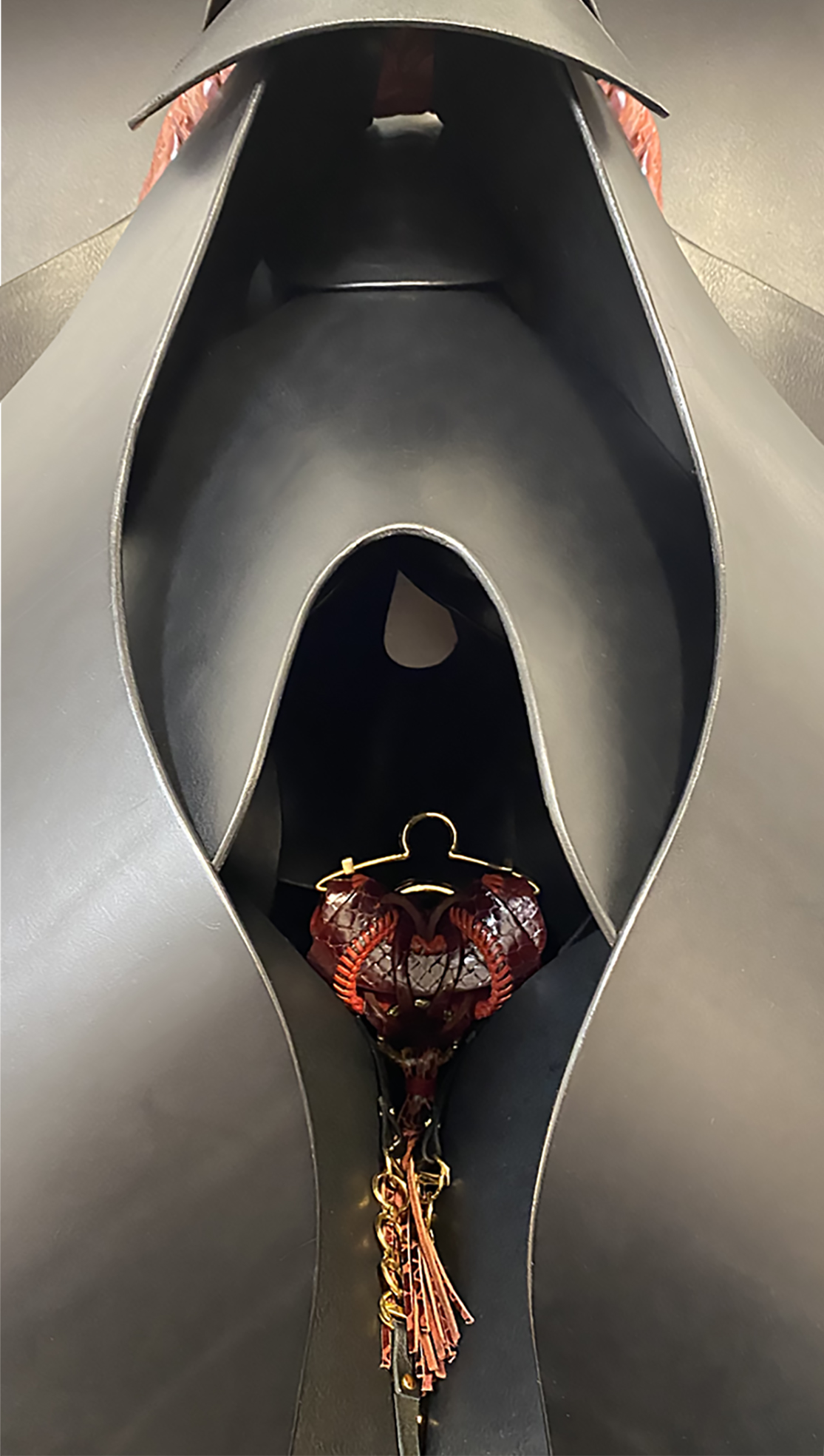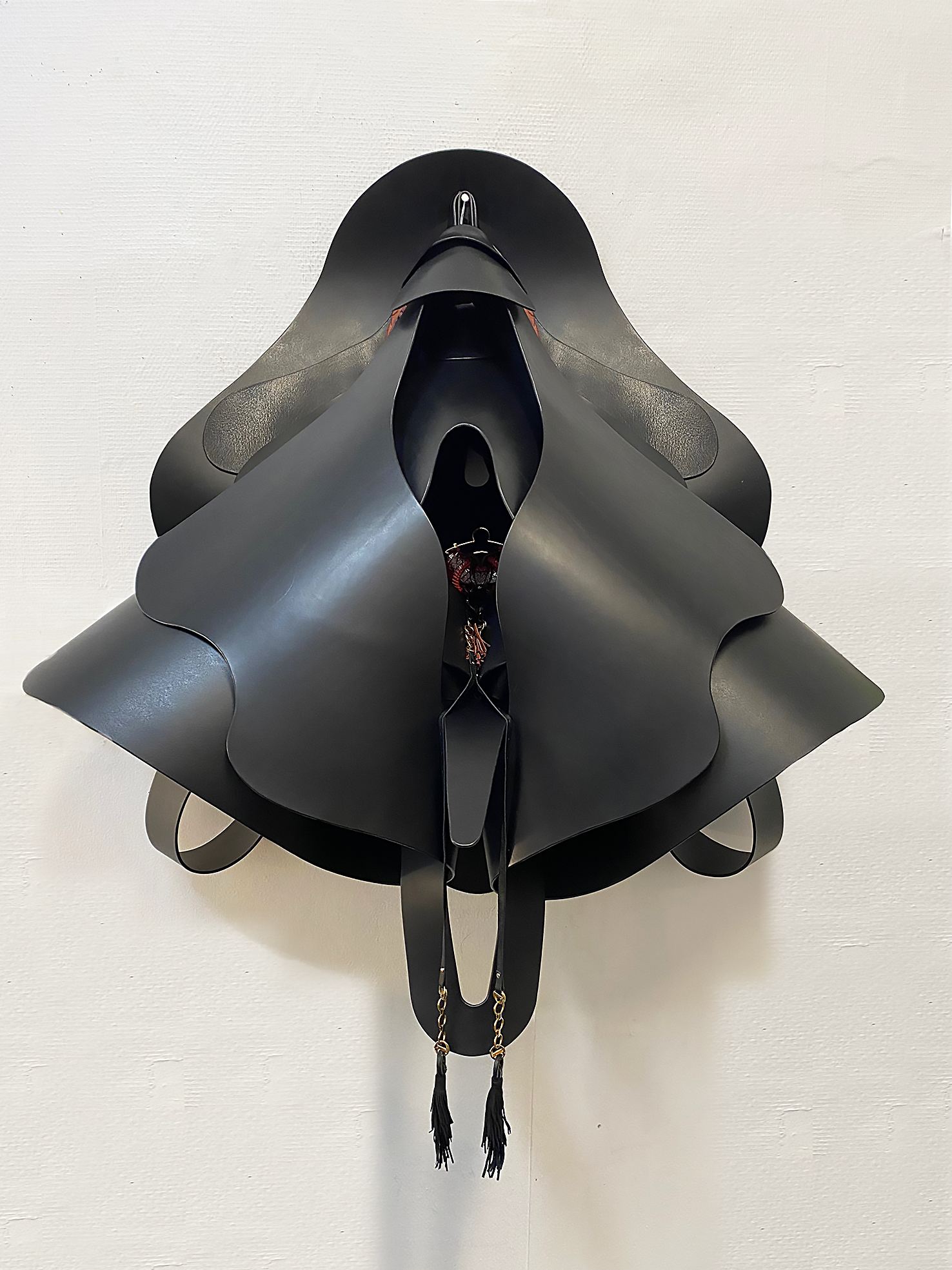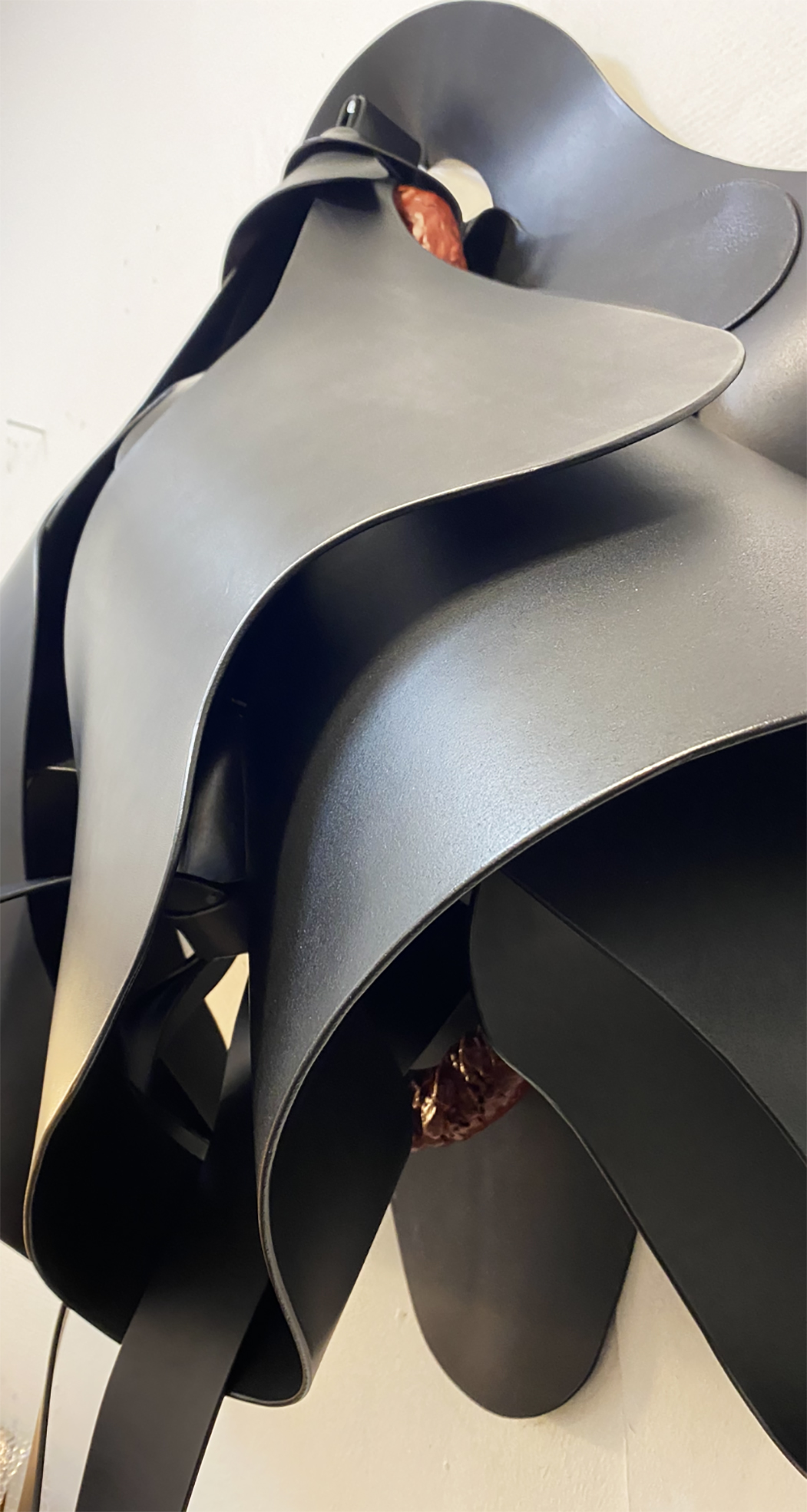 Maggie Cardelús' Antomies wall pieces are knotted leather and wax sculptural vessels that provide an origin story and auratic framing for her leather and cast bronze NeckPieces. They are the result of the coming together of Cardelús many decades of working within the complex cultural space that exists between art and the worlds of craft, design, and fashion. The pieces are deeply connected, as well, to her interest in blurring the boundaries between art and life, which was the focus of her work for the twenty years she raised her children and worked on the material, relational, and mnemonic power of family images.  
These interests found a new material when Cardelús discovered the extraordinary qualities of leather following a number of invitations to collaborate with Sonia Rykiel. She developed her leather-crafting skills in South Africa and Paris, and drew on her experience working with knotted and folded forms to make NeckPieces for herself, which continued to evolve and eventually migrated into the heart of her studio work, leading to the larger scale Anatomie sculptures. 
Cardelús writes "I made the Anatomies thinking of them as body-doubles, shadows or deformed mirror reflections of whoever is standing in front of them, and they protect some part of that person inside them - a vital organ or memory or idea - in the form of a NeckPiece that can be removed and worn outside the body." The ritualistic process of reaching into an Anatomie, pulling out, and wearing a NeckPiece changes the simple experience of wearing a pendant into a conscientious, performative interaction with an artwork, opening up the experience to one that is symbolic and transformative. 
Maggie Cardelús adds "While the human body and body parts were at the top of my mind while making Anatomie(6), other references became important to me, too, as ways to think about body experience that include my memory of the sensual shape, smell and sound of horse saddles; the gorgeous layering of Japanese Samurai armour; the bulk and power of black bulls; the beauty of defensive rhinoceros plates; the menace of carnivorous flowers; and the liquid lines of manta rays. As such, for me, the piece exists as an accumulation of personally potent images and ideas melded into a polysemic, physical presence."